DRM's Brain Injury Team
Vermont attorney Robert Luce and paralegal Heather Rylant represent people with traumatic brain injury with experience, skill and compassion.
Bob strongly believes that victims of TBI and spinal cord injury deserve ongoing and continuous support from their legal team with the full range of issues they face, including information concerning treatment options, assistance with health insurance issues and aggressive and creative advocacy to recover the funds needed to maximize rehabilitation and compensate for residual disabilities. In 1998 Bob recovered the first "mild" traumatic brain injury jury verdict of over $1,000,000 dollars and has since obtained many similar recoveries.
The most frequent feedback Bob and his team receive from clients is "I wish we had found you sooner."
Robert Luce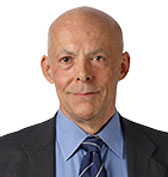 In addition to understanding insurance law and liability law, Robert Luce represents brain and spinal cord injury victims. He is often called a "neurolawyer" because his practice requires that he be knowledgeable about the biomechanics of neurotrauma, neuroanatomy, neurophysiology, neurochemistry, neuropsychology, neurorehabilitation, and the special needs that accompany brain injury and spinal cord injury.
Bob is a trial lawyer who concentrates in the representation of brain injury and spinal cord injury victims and their families. He currently chairs the board of directors of the Brain Injury Association of Vermont and has served on the board since 1999. He is Chair of the Litigation Group at Downs Rachlin Martin, Vermont's largest law firm.
> View a full profile of Bob's practice and credentials
> Meet Bob virtually through video
Heather Rylant
Heather Rylant is a paralegal who brings a wealth of medical malpractice, personal injury and insurance defense knowledge to the traumatic brain injury law and serious personal injury team.
For over 25 years, Heather has provided exceptional support to attorneys as they prepared for and tried cases. She is an integral part of the litigation team as she collects, analyzes and reports on medical records; drafts discovery requests, responses and other pleadings; and manages document-intensive cases.
> View a complete profile of Heather's background and experience
Testimonials
Read testimonials from clients whose cases were handled by DRM's Brain Injury team.